5800 students unlocked their dream jobs with UG/PG programs in top colleges. Apply Now!
Overview of the Best BBA Entrance Exams
According to the entrance exam format for the admission year 2022-23, the majority of BBA entrance exam books assess the fundamentals of General English, Quantitative Aptitude, Analytical Reasoning and General Awareness.
After finishing Class 12, many students pursue a three-year undergraduate degree in BBA. Many BBA institutions have admission examinations, which are followed by Group Discussions and Personal Interviews. In India, there are approximately 50 BBA entry examinations, including state, national and university-level exams. The BBA season, as well as the application procedure for numerous BBA entry tests, will shortly commence. Read on to learn about the BBA examinations available this year. This information will assist you in determining which admission examinations to take and which institutions to apply to.
A Brief Overview of SET
Symbiosis Entrance Test (SET) is one of the most popular BBA entrance tests and is held for admission to Symbiosis International's 10 prominent universities (Deemed University). The SET test serves as a doorway to undergraduate programmes in Law, Management, Economics, Engineering, Computer Studies, Mass Communication and Liberal Arts. SET 2023 would be held in around 80 cities throughout India in computer-based exam style.
Overview of CUET
Central University Entrance Test is an all-India level entrance test administered by the National Testing Agency (NTA) for admission to UG degrees, including DU BBA, provided by all participating universities. Previously, admission to DU BBA was done via DU JAT. The exam is only given once a year and lasts two hours in computer-based format. Previously, the CUET test was known as the Central Universities Common Entrance Test (CUCET). The test will be approved by 86 institutions throughout the nation and will be given in up to 13 different languages. The exam will include a mandatory language test, two domain-specific examinations, and a general test.
IPM Aptitude Test Overview
IIM Rohtak administers the IPM Aptitude Test (IPMAT) for admission to its five-year integrated programme. The IPM Aptitude Test is administered through a computer (CBT). The degree is a three-year undergraduate degree followed by a two-year MBA.
Overview of IPMAT
IIM Indore administers the Integrated Program in Management Aptitude Test (IPMAT). IPMAT is a national-level admission test that serves as a gateway to the Indian Institute of Management, Indore's five-year integrated curriculum. The degree is a three-year undergraduate degree followed by a two-year MBA. The first IPMAT test was administered in 2011. Unlike other BBA examinations, IPMAT includes both short answer and multiple-choice questions.
AIMA UGAT Overview
The AIMA UGAT is also known as the Undergraduate Aptitude Test or UGAT. The test is used to get admission to undergraduate programmes such as BBA, Integrated MBA, BCA, and BHM, among others. The exam is usually given in paper-based test format (PBT), however, this year, it will be given in internet-based test mode (IBT). The test will last two hours and will have no sectional time restriction.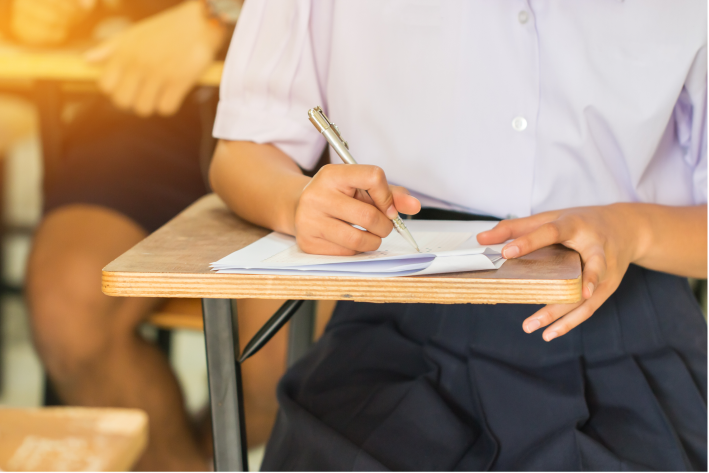 BBA Entrance exam Eligibility
The qualifying requirements for the BBA entrance test may range across institutions and universities. However, the usual BBA Entrance test eligibility criteria at top institutions are as follows:
In class 12, the minimum qualifying grades for

BBA Entrance Exam in India

eligibility range from 45 to 60 per cent.

The candidate must have completed class 12

The applicant's age should not be more than 25 years old. Some institutions require applicants to be under the age of 22.
BBA Entrance Exam Syllabus Details
A compensatory period of 15 minutes for 45-minute examinations and 20 minutes for one-hour examinations would be granted in addition to PwBD candidates.

The exam time is determined by the number of tests selected by the applicants. The maximum test duration applies if the applicant completes all of the available Sections in the allotted time.

A candidate may take up to 5 exams in Slot 2 (Afternoon Slot).

A candidate may only take up to four exams in Slot 1 (Morning Slot) (One Language from Section IA, a maximum of two domain-specific Subjects from Section II and One General Test from Section III)

A candidate may take a total of nine tests if Slot 1 and Slot 2 are combined.
Wrapping Up
Sunstone is a leading higher education services provider that works with academic institutions in upskilling students for employability. Sunstone offers career-oriented training interventions for undergraduate and postgraduate students at 40+ institutions across 30+ cities.
Sunstone's training programs are industry-endorsed to enhance employability. These programs are designed for hybrid delivery with an unparalleled focus on soft skills and personality development. Sunstone's focus is to provide students with a holistic educational experience.
People May Also Ask
Does a BBA course require a CAT exam?
The CAT is mostly utilised for PG level admissions, particularly MBA admissions. As a result, a CAT is not necessary for a BBA course.
Does BBA require an entrance exam?
BBA admission is provided based on both merit and an entrance test. IPU CAT, DU JAT and NPAT are popular BBA entry tests.
What are the exams after 12th for BBA?
After finishing Class 12, many students pursue a three-year undergraduate degree in business administration (BBA). Top BBA admission examinations include IPMAT, SET, IPM Aptitude Test, DU JAT, NMIMS NPAT, CUET and others. Many BBA institutions have admission examinations, which are followed by Group Discussions and Personal Interviews.
Which is preferable, BBA vs BMS?
BBA vs BMS courses are very adaptable since they enable students to grasp management studies in a variety of disciplines and sectors. BMS courses are often less expensive than BBA courses with the same academic scope, saving hopefuls money. MBA following BMS courses provide graduates with several career opportunities.
What exactly is a BBA in entrepreneurship?
BBA in Entrepreneurship degree is intended to provide prospective entrepreneurs with the skills and information necessary to launch their own firms.
You May Read Also
IPMAT 2023: Exam Date, Registrations, Eligibility, Syllabus
WB SET 2023: Exam Date, Admit Card, Syllabus
NMIMS NPAT 2023: Registration, Eligibility, Syllabus
HELP
Take the first step towards your dream job.