5800 students unlocked their dream jobs with UG/PG programs in top colleges. Apply Now!
JEE Mains Preparation
Those who want to study B.Tech degree at the IITs must pass two crucial exams: JEE Advanced and JEE Main. Every year, around 9.5 lakh candidates take the JEE test to get admission to NITs, IITs and other famous Engineering institutes. This test is one of the more challenging ones, thus, proper preparation is required. Even though tutoring is quite beneficial, it is one of the most crucial criteria for passing the JEE. This post will provide you with some ideas and strategies for preparing for JEE at home.
If we take a short glance at the JEE Main preparation timetable, we can see that it is an objective type exam that is administered online. There will be 90 questions in all. There will be 30 questions in each Physics, Chemistry, and Mathematics. There will be 20 MCQ (Multiple Choice Question) questions and 10 numeric questions. Students may try any five of the ten numerical type questions. Small steps may lead to big transformations in life. Here are a few pointers to keep in mind that, if implemented effectively, would be game changers in your JEE preparation for pursuing B.Tech.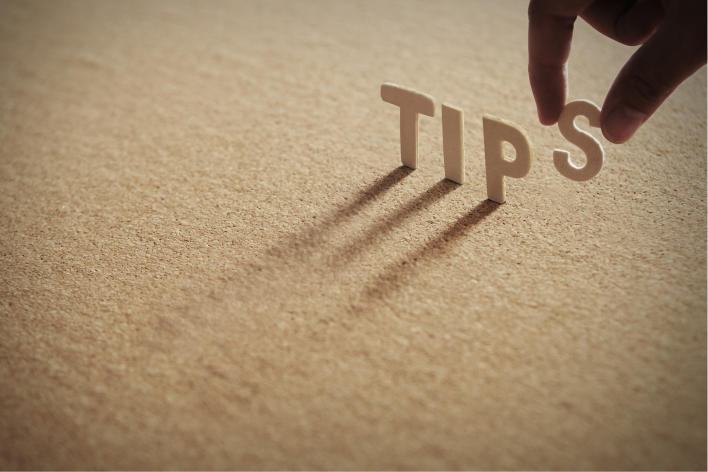 JEE Mains Preparation Tips for Home Study
Learn NCERT: Begin with NCERT books, which serve as the foundation for JEE main. Create a solid foundation of ideas and theories from NCERT texts. It should be noted that NCERT books account for 60-70 per cent of the JEE Main exam. A solid understanding of the material is essential for JEE preparation. When you've finished these books, start referring to others.


Choosing the Best JEE Mains Preparation Books: Reference books offer subjects ranging from the fundamentals to sophisticated application-based problems. Follow the exam syllabus seriously.


Daily Review and Clarification of Doubts: The more you practice, the more you will remember. The revision will assist you with recalling crucial information and formulae, which will increase your accuracy and problem-solving abilities. Make certain that all of the ideas are understood.


Online Education: It is now incredibly simple to get information from the internet. You may use your computer or phone to access several websites that provide instructional information and study resources. You may also get chapter-by-chapter PDFs of all topics, preparatory suggestions, live and recorded video teaching sessions, and so forth. These can assist you to improve your knowledge and get better test results.


Mock Exams: Mock exams are accessible on the NTA's official website. These may also be found on the websites of other instructors. The more mock exams you take, the more comfortable you will be with the exam. This will allow you to boost your confidence and take the test without tension. Try to complete the exam within the time limit. This allows you to enhance your problem-solving abilities and manage your time more effectively. After each simulated test, examine yourself. This will assist you in identifying your shortcomings and doing better on your next attempt.


Solve previous year's JEE exam papers: It is essential to practise answering JEE previous year's question papers. This will help you understand the question structure and marking methodology for each subject. Solving prior year exam papers allows pupils to improve their problem-solving speed. Previous year's questions and answers are simply accessible online for students. You may also get them for free by clicking on the links provided below.


An attitude of Positivity: You should have a cheerful attitude at all times. Have faith in yourself. Always keep your end aim in mind. You may listen to inspiring lectures and display posters like these in your room. You will have instances when you are unmotivated. Don't lose hope. Eating healthily and exercising regularly might help you relax. Don't squander time watching TV or surfing the internet.


Make quick revision notes: While studying, it is strongly encouraged that you take brief notes on each chapter. This should include key information, shortcuts, and significant formulae. These notes will come in handy when you just have a few days till the test. You may go through these notes and remember key ideas and formulae.

Wrapping Up
It is still not too late. Be optimistic and begin working correctly. Learning the fundamentals and sticking to the proper approach is critical for passing JEE Main and Advanced. Create a personalised strategy using the advice provided above. If you stick to your strategy, you will almost certainly get into your preferred college.
Sunstone, a well-known provider of higher education services, collaborates with academic institutions to assist students in getting the skills necessary to thrive in today's workforce. Sunstone delivers career-focused training interventions for undergraduate and postgraduate students at 40+ institutions and universities in 30+ cities. Sunstone's training programmes assist students to acquire better employment with industry support. These hybrid programmes focus on students' soft skills and personalities to provide a well-rounded educational experience.
People May Also Ask
Is 3 months enough for JEE Mains?
If you want to pass JEE Main in three months, you must put in a lot of effort. To succeed in JEE, you must practice as much as possible. This will aid in the reinforcement of all key ideas. Concentrate on vital issues.
How long will it take to prepare for JEE Mains?
It varies from individual to person. Some students prepare for the exam for two years, while others prepare for just six months. It is up to you how much time you devote to completing the coursework and revising. To do well in the test, make sure your ideas are clear and your basics are solid.
When should I start preparing for JEE Mains?
The majority of students begin JEE Main preparation in class 11, however, it is never too late if the student is committed to passing the test. Experts advise JEE Main candidates to begin studying for the test as soon as feasible. Preparing alongside the board examinations, for example, is an excellent practice.
BTech vs BE: which is superior?
In terms of studies, the primary distinction between B.Tech vs BE is that B Tech focuses on practical application, whilst B E focuses on theoretical knowledge that is employed to produce equipment and gadgets in the area of science and technology.
What is the average salary of B.Tech for an IIT engineer?
Students at top IITs often earn between Rs 20-30 lakh per year as salary of B.Tech, whereas students at other IITs earn between Rs 10-20 lakh per year.
Also Read:
HELP
Take the first step towards your dream job.