5800 students unlocked their dream jobs with UG/PG programs in top colleges. Apply Now!
I know from next month your summer internships will be starting and you all are pumped to get to work. So here I am sharing my internship experience with all of you so that you can make the most of this wonderful opportunity.
I started my summer internship in May 2021. I got various internship opportunities on the student Hub and I continuously applied for them. As a result, I got selected in two internships and I chose an internship opportunity based on my interest. I started working as an Equity Research Analyst intern at Geldwickx. My journey with this company for the next two months was very exciting and I learned a lot from this internship.
Before this internship, I didn't have any knowledge about the stock and foreign exchange market. But after completing my 2 month internship I realized that I learned a lot and I used to apply those learning in my daily schedule for doing trading in the stock market.
For your upcoming summer internship, I would advise you all to continuously check your hub so that you won't miss any internship opportunities. Apply for internships which excite you to work and learn, and which matches your area of interest too.
One important thing which I would like to share with all of you is that don't do the internship just for the sake of an internship certificate but try to learn as much as possible from it because it will help you in your final placements.
Before appearing for the interview, I recommend you all to research well about the company and read the job description (JD) of the profile very carefully because most of the questions will be asked from the job description only.
Wishing you all the very best for your upcoming summer internship.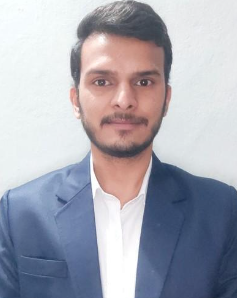 Written by:
Vimal Bhatt, JECRC
HELP
Take the first step towards your dream job.