5800 students unlocked their dream jobs with UG/PG programs in top colleges. Apply Now!
Will it be fine to assume that you have plans to pursue a postgraduate degree since you are on this page? Well, if so, you are already on the way to opening huge career opportunities for you in the near future. A post-graduation degree is much more than a degree of pride. PG not only adds to your academia but also enhances your personality and your knowledge of the subject.
The average duration of the postgraduate course is 2 years. However, depending on the type of course you choose, the duration may differ. These 2 years of academics boost your confidence and open your scope for further research in your field. In order to pursue a postgraduate degree in your field of specialization, you need to enroll yourself in a university. For this, you need to crack entrance exams for PG courses.
As per the new announcements, the Ministry of Education has given NTA the task of conducting common PG entrance tests for all the central universities. It is known as CUET PG (Central Universities Entrance Test). However, for technical courses, PG entrance exams have not changed much. Make sure you keep a tab on the PG entrance exam date to prepare accordingly.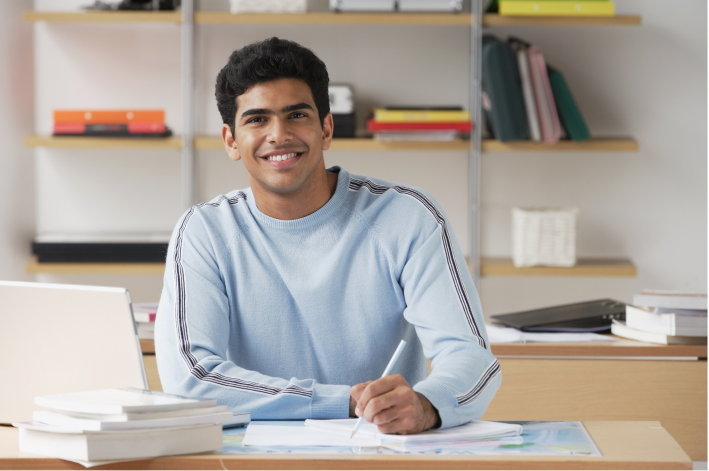 Some of the top PG entrance exams are listed below-
Common Admission Test (CAT)
The common Admission Test is conducted for students who wish to be admitted to the management field. It conducts admission to various IIMs, one of the most prestigious institutions in India. This computer-based exam is conducted once every year, and it takes admission in both PG and UG levels.
Common Management Admission Test (CMAT)
The common management admission test is conducted twice a year to select talented students for the course of management. All the AICTE-approved programs are included in this test and students are enrolled as per their performance in the CMAT test. The score decides the college you get enrolled into
Graduate Management Admission Test (GMAT)
If you are willing to get admission into some of the prestigious foreign universities, the GMAT is the test for you. More than 2100 universities are enrolled in the GMAT program. This is also a computer-based test and is conducted once a year. Give your postgraduate career an amazing start with a good GMAT score and your ideal university
Graduate Aptitude Test in Engineering (GATE)
After B.tech, many students wish to go for M.tech and to make a good start at it, GATE is a golden opportunity. It opens a gateway for M.Tech at some of the finest engineering institutions in India. The exam is conducted by IITs and the Indian Institute of Science. So, prepare well and make your way for a brighter future.
GRE (Graduate Record Examinations)
There are several business schools in the USA and other foreign countries, and many Indian students seek admission to these universities. In order to do so, you can crack the exam of GRE and get enrolled in your desired university from the 700 options available.
All the medical institutions in India are bound to take admissions based on the scores of NEET. The exam is conducted once every year, and all the students aspiring to be a doctor have to go through this exam. It is conducted for both graduate and postgraduate courses. So, if you want to pursue MD or MS course, this is the test for you
Common university entrance test PG level is for all those students who have completed their UG degree and now looking forward to a Master's degree. All the central universities of India are now taking a combined entrance test for UG and PG courses under CUET, which is conducted by NTA. M.A, M.Sc, and M.Com are some of the common courses in this program
The common law admission test for popular PG courses is conducted jointly by 16 prestigious law colleges in India. If you are looking forward to the LLM degree from national law colleges, start preparing for the CLAT PG
Conclusion
A postgraduate degree is a huge deal, and you must choose a course that interests you. Along with enhancing your knowledge, you also pave the way for a better career path and suitable jobs after post-graduation. Start preparation as soon as you decide to take up the postgraduate course. Good luck!
About Sunstone
Sunstone is a leading higher education services provider that works with academic institutions in upskilling students for employability. Sunstone offers career-oriented training interventions for undergraduate and postgraduate students at 40+ institutions across 30+ cities.
Sunstone's training programs are industry-endorsed to enhance employability. These programs are designed for hybrid delivery with an unparalleled focus on soft skills and personality development. Sunstone's focus is to provide students with a holistic educational experience.
FAQs
What is the entrance exam for post-graduation?
In order to pursue a postgraduate degree, you need to pass a PG entrance exam. As there are different courses, there are different pg entrance exams. So, you have to prepare for the one that you wish to pursue. Some of the entrance exams for pg courses are-
CUCET PG

NEET

CAT

GATE

CLAT PG, etc.
Are PG exams tough?
PG exams are considered tougher than UG exams as PG is a higher degree. However, when you prepare well, no exam is tough.
How can I prepare for my post-graduate exam?
Preparing for any exam, be it for postgraduate programs or entrance exams after post-graduation, is not a tough nut to crack when you follow the right path.
Be completely aware of the syllabus and accordingly purchase the study materials. Make a strict study plan and stick to it along with the study materials. Do not keep on switching resources, as it will only take more of your time. Be consistent, and you will definitely make your way through.
HELP
Take the first step towards your dream job.