Earn upto ₹500 each time your friend completes an application test!
Extra Benefits
Additional Bonus Rewards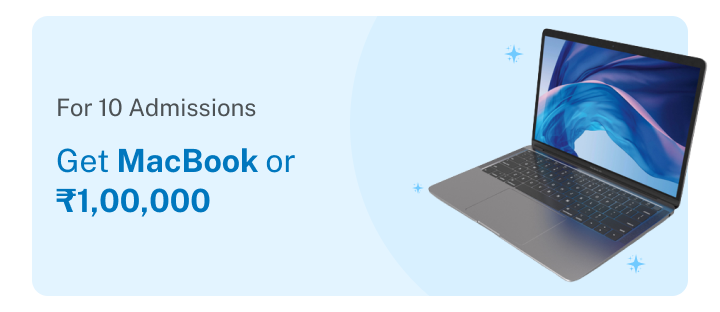 FAQ
Frequently Asked Question
When will I be rewarded?

Any time your referred friend completes the application test, you will see a scratch card in your rewards section. You can unlock these cards and redeem the amount by entering your UPI details. The amount will be credited to your account within 24hrs.
How do I track my referrals?

If any of your friends sign up and completes the application test, you will start seeing their progress in the View Referrals section.
What will the referee receive when participating in the program/offer?

Invited referees will get a "Referral Benefit" of ₹10,000 on Sunstone Fee, and 100% lifetime-placement support!
What are additional rewards?

Additional rewards are over and above the base reward of ₹5000 per admission. For example: If you refer 10 friends and they take admission in Sunstone, you are eligible for 10x₹5000 + ₹75000(or MacBook) = ₹125000