5800 students unlocked their dream jobs with UG/PG programs in top colleges. Apply Now!
Muzaffarpur is a city located in Bihar. It is a cultural melting pot of different cultures and is also renowned for its fruit production. Languages spoken in Muzaffarpur are Maithili and Hindi. It is one of the major cities of Bihar and is also one of the major trade centers in the eastern part of India. Recently, it has emerged as an educational hub for students willing to pursue an MBA or Master of Business Administration.
MBA is one of the most sought-after postgraduate programs where students from diverse academic backgrounds apply. MBA offers a promising career coupled with job security. It is a path to success if one wishes to make a rewarding career in the corporate world and the public sector. Career options that it can open up for you are not just numerous but also diverse. It offers a handsome return for your investment into your education. After completing your MBA from MBA colleges in Muzaffarpur, you can get placed in giant MNC's, opt to work for a startup, or even open up your business venture.
MBA Specializations offered by MBA colleges in Muzaffarpur
Students who apply for an MBA often find themselves at a loss to understand which stream or specialization they choose from various MBA colleges. One must keep in mind that before choosing the specialization that is right for you, you must have a clear understanding of all the different specializations on offer. After that, you make an objective assessment as to which specialization can cater to your career needs. Let us have a detailed look at all the specializations that are available in MBA colleges in Muzaffarpur –
MBA in Marketing- It focuses on imparting knowledge and skills to students to match consumer needs with a company's marketing strategies.
MBA in Finance- It focuses on planning and controlling the financial assets of a company.
MBA in Human Resource Management- It imparts skills and knowledge to manage the human resources of the company. The course comprises recruiting, training, and team building. You will also be taught superior communication skills that are necessary to operate in a company.
MBA in Business Analytics- Teaches students how to create business strategies based on data. Students learn the processing of data to solve problems and make strategies.
MBA in Operations- This teaches students to manage efficiently the production and distribution of goods and services produced by the organization.
MBA in Logistics and Supply Chain Management- This field deals with controlling the flow and storage of goods and services from the production to the consumer.
MBA in Sales- Students learn how to grow sales of a product or service over time and attract more customers.
MBA in Retail management- Retail management is the art of attracting and bringing customers into stores and fulfilling their needs. This specialization will teach students how to streamline retail operations.
MBA in BFSI- This degree teaches students how to plan, control and manage financial resources in an organisation.
MBA in Digital Marketing- It focuses primarily on promoting products and service through online platforms.
Eligibility Criteria for MBA in Muzaffarpur
Though the eligibility criteria may vary from one college to another, below is the basic criteria followed by most MBA colleges in Muzaffarpur –
Candidates must have completed graduation from a recognized university or an equivalent course from a recognized university.
Candidates must have scored a minimum of 50% overall score in graduation to be eligible for MBA ( For students of reserved category, the minimum score is 45%)
Students in the final year of their graduation can also apply for MBA, provided they complete their graduation within time.
Admission Process for MBA colleges in Muzaffarpur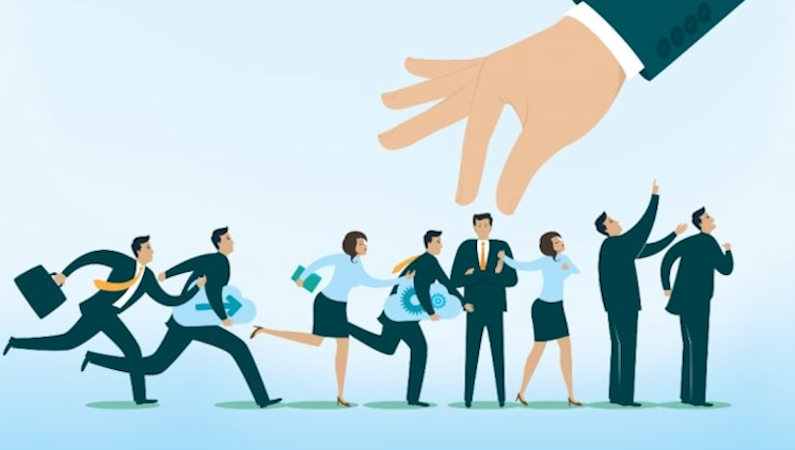 If you have made up your mind to pursue an MBA, the first question you will ask yourself is: what is the procedure to get admission into an MBA college in Muzaffarpur. Though different colleges follow different procedures for admission into MBA, it will be safe to outline a general procedure that most colleges follow. So, let us have a detailed step by step look into the various steps involved in getting admission to college in Muzaffarpur-
Firstly, students who wish to secure admission into an MBA college in Muzaffarpur apply for various entrance tests conducted either nationally or state-wise to check their eligibility for admission into an MBA program offered by different colleges.
Secondly, students will have to appear for entrance tests for which they have applied. It is also necessary that students prepare thoroughly before appearing for the entrance tests as they have moderate to high difficulty levels.
Lastly, students must check their results for the entrance test they have appeared for; following which, they have to check the cut-off for different colleges. Some colleges also conduct interviews and separate written tests to check students' eligibility before giving them a seat in college in Muzaffarpur.
Scope after MBA in Muzaffarpur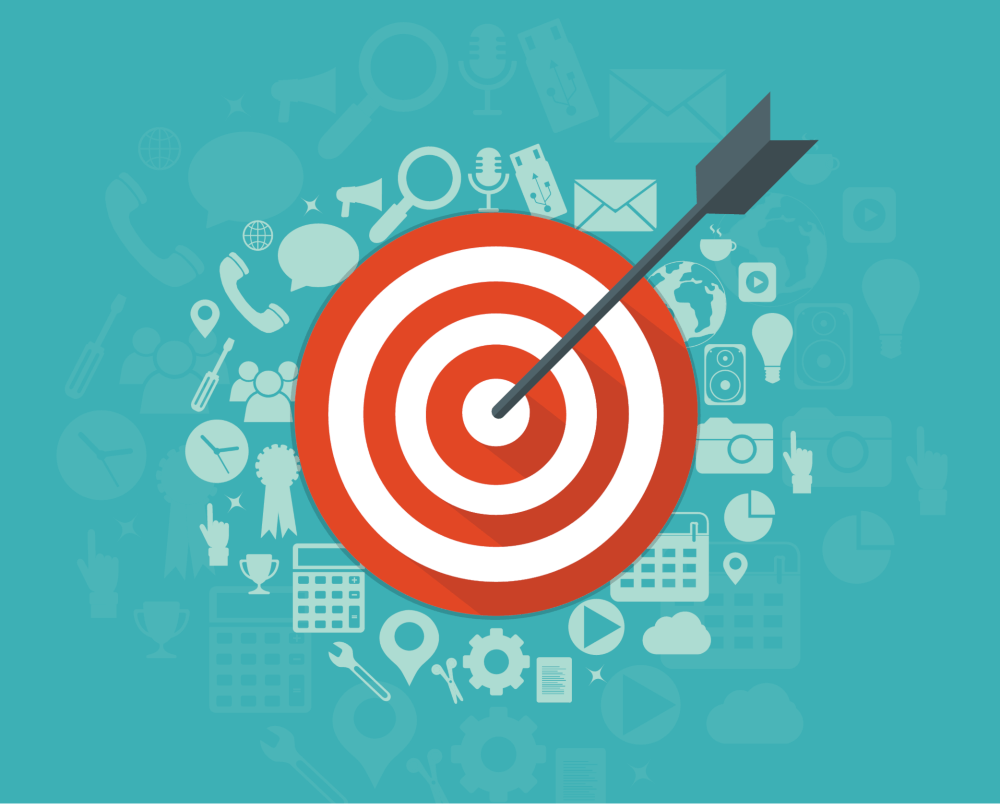 The Indian industry for a long time has suffered due to the absence of the right skill set in management professionals, but the scenario has changed in the last few years. The industry is hiring professionals holding MBA degrees even from low fee MBA colleges to assume leadership positions. However, your MBA journey doesn't have to end there, you can go for further education in the field of your choice.
Top Study Scope After MBA
The Indian industry for a long time has suffered due to the absence of the right skill set in management professionals, but the scenario has changed in the last few years. The industry is hiring professionals holding MBA degrees even from low fee MBA colleges to assume leadership positions. However, your MBA journey doesn't have to end there, you can go for further education in the field of your choice.
CFA (Chartered Financial Analyst)
A chartered financial analyst (CFA) is a globally-recognized professional designation given by the CFA Institute, (formerly the AIMR (Association for Investment Management and Research)), that measures and certifies the competence and integrity of financial analysts. Candidates are required to pass three levels of exams covering areas, such as accounting, economics, ethics, money management, and security analysis.
Financial Risk Manager (FRM) is a professional designation issued by the Global Association of Risk Professionals (GARP). The GARP FRM accreditation is globally recognized as the premier certification for financial risk professionals dealing in financial markets. FRMs possess specialized knowledge in assessing risk and typically work for major banks, insurance companies, accounting firms, regulatory agencies, and asset management firms.
Certified Information Systems Auditor
Certified Information Systems Auditor (CISA) refers to a designation issued by the Information Systems Audit and Control Association (ISACA). The designation is the global standard for professionals who have a career in information systems, in particular, auditing, control, and security. CISA holders demonstrate to employers that they have the knowledge, technical skills, and proficiency to meet the dynamic challenges facing modern organizations.
Certification in Risk Management Assurance
The Certification in Risk Management Assurance (CRMA) is one of the latest certifications offered by the IIA, or the Institute of Internal Auditors. The CRMA certificate was introduced in 2013. As the name suggests, the certification covers the skills required for a professional to educate and counsel management and audit committees on risk management concepts. In short, the focus is on "risk" and "risk management."
Project Management Professional
Project Management Professionals are imperative in every industry. The demand is in terms of the skill requirements which vary between different industries and geographies. As per 2014 survey report by PMI, there will be huge opportunities for practitioners of Project Management. As companies recruit people from various cultural backgrounds, the need for project managers with a standardized set of skills increases. These project managers would be expected to undertake projects on system reorganizations, turn strategic vision into tangible goals, and ensure effective and agreed outcomes, while balancing various project constraints.
Job Opportunities after MBA in Muzaffarpur
There are numerous job opportunities for students who hold an MBA degree in India as it gives them an edge over other students. Students who have pursued an MBA acquire an extensive skill set which makes them capable of handling any job efficiently. MBA holders are respected across all industries as they are well trained to handle managerial roles and have leadership qualities. So what are the job profiles that you can go for after completing your MBA? Let us have a look at a few of the job profiles after MBA -
HR Manager - The HR manager's job is crucial as the HR manager is tasked with managing all the company's human resources. The job of an HR manager is to handle disputes of employees, handling salary accounts, recruiting new employees, etc.
Investment Banker - An investment banker raises capital for different business organizations and government agencies. An investment banker also helps in a merger, acquisitions, and other similar financial transactions. An investment should possess excellent communication skills coupled with mathematical prowess.
Management Consultant - A management consultant provides efficient management solutions to companies after scrutinizing the existing problems. A management consultant is required to objectively assess the business institution calmly by focusing on existing problems. A management consultant must be proficient in communication skills and have excellent leadership qualities.
Business Analyst - A business analyst analyses and understands the requirements of a business model and delivers efficacious solutions to it. Business analysts also deal with asset holders, investors, etc., by feeding them the data and requisite information about any project or business venture. The role of a business analyst is very important when it comes to assessing and managing new projects.
Sales Manager - A sales manager manages the sales department of a company. His role consists of making new promotion strategies for the company, conducting training of sales personnel, evaluating customers' needs, analyzing the latest trends in markets, etc.
Cost of Living in Muzaffarpur
Though Muzaffarpur is a relatively cheap city to live in, your overall cost of living will largely depend upon your lifestyle choices. If you are short on budget and do not wish to spend much as a student, then you can easily manage in this city.
Rent for Accommodation
1 BHK - You can quickly get a 1BHK flat for anywhere between Rs. 5000 to Rs. 11000. 2 BHK - You can get a 2 BHK for Rs. 10000 to Rs,15000. You can also opt for accommodation in hostels that management institutes provide.
Traveling.
Your overall cost of travelling would depend upon the distance of your B school from your accommodation so it is recommended that you rent an accommodation near your college. If you opt for public transportation it will cost you around Rs. 1500 a month
Groceries
You can easily procure groceries for a single person for Rs. 30000 to Rs. 5000 per month.
Housemaid
If you want a helping hand to manage your domestic chores, you can always hire a domestic help which can cost you around Rs 1500 per month.
This is the basic outline of cost of living. Besides these there can be added expenses pertaining to leisure, entertainment, etc.
About Sunstone
Sunstone is a leading higher education service provider that works with academic institutions in up-skilling students for employability. Sunstone offers career oriented training interventions for undergraduate and postgraduate students at 30+ institutions across 25 cities.
Sunstone's training programs are industry endorsed to enhance employability. These programs are designed for hybrid delivery with unparalleled focus on soft skills and personality development. Sunstone's focus is to provide students with holistic educational experience.
FAQs About MBA In Muzaffarpur
What is the scope of an MBA?
One can directly enter the business world after an MBA or can pursue a postgraduate degree. Like other fields, one needs to choose a focus area and go deeper into developing a knowledge base in that niche.
What is the lowest average MBA fee of the colleges in Muzaffarpur?
An MBA from most institutes can cost you anywhere between 10-20 Lacs, keeping in mind other expenses. However, the colleges listed above are B-schools in Muzaffarpur offering students pocket-friendly fee payment options.
HELP
Take the first step towards your dream job.